Minions Paradise | Product and Game Design
Project Brief
Minions Paradise was a labor of love by a talented team working for EA's Salt Lake City studio. I was hired as the Lead User Experience Designer for Minions Paradise. My role was to organize and design all On Glass elements, and define all in-world interactions, followed by testing and iteration. This included, HUD design and layout, Minion Interaction, tasking, crafting, etc.
Minions Paradise was designed using Mobile First principles, scaling gracefully to larger tablet, screens.
Documentation and UX Flows
As User Experience designer for Minions Paradise I was responsible for translating Game Design Documents (GDDs) into UX work flows, that engineering used for implementation, QA used for creating Test For Completion (TFCs), and new hires used for project on boarding. There are over 200 maintained UX documents for Minions Paradise.
Consumer Insights Play Testing
As part of my User Experience duties, I conducted over 100 in-house moderated play tests. Play testing was used to validate each gameplay interaction. I was responsible for recruiting players, screening recruits, scheduling play tests, moderating the play test, defining and providing incentives for testers, then creating and presenting the results to key stakeholders.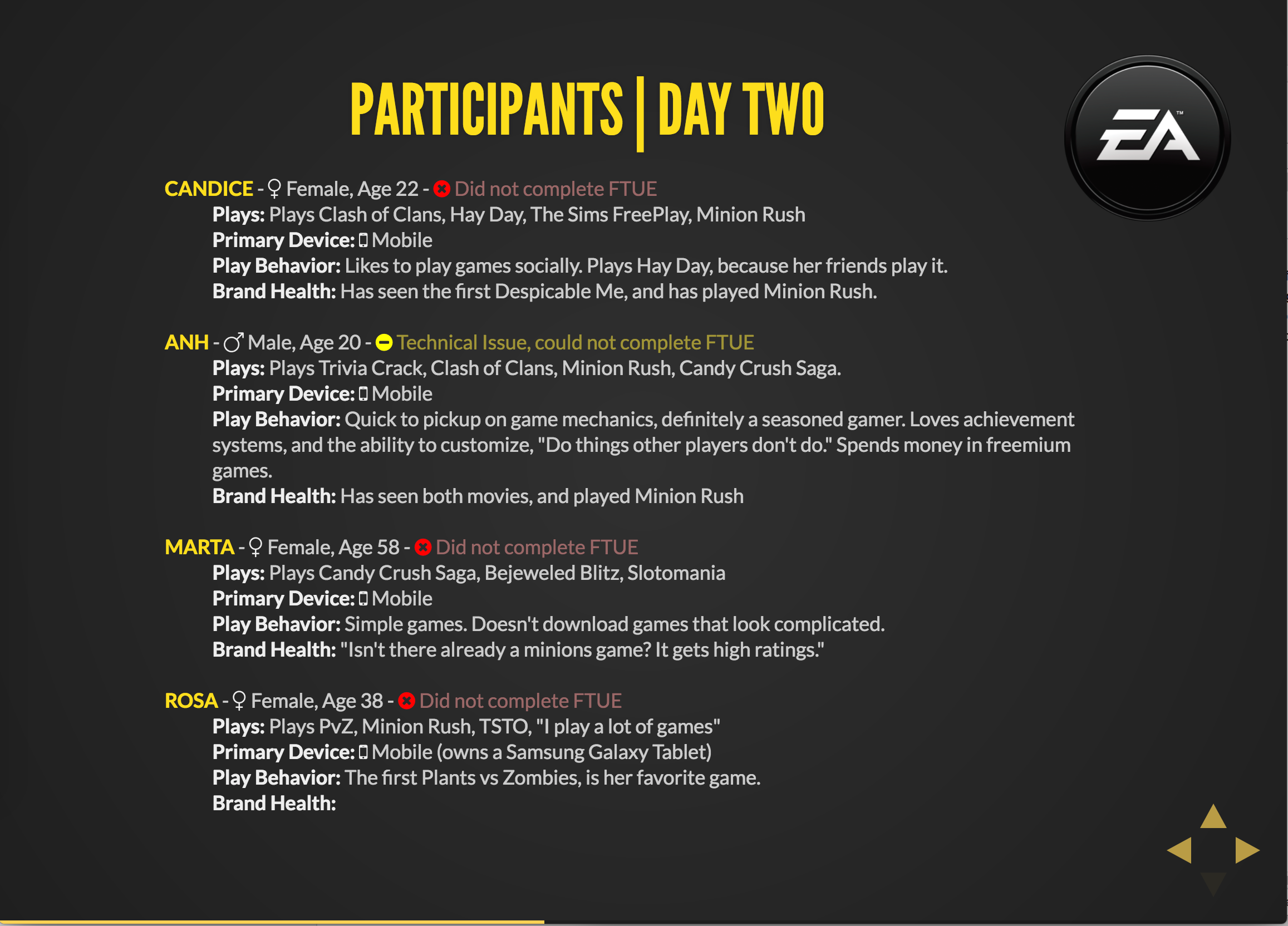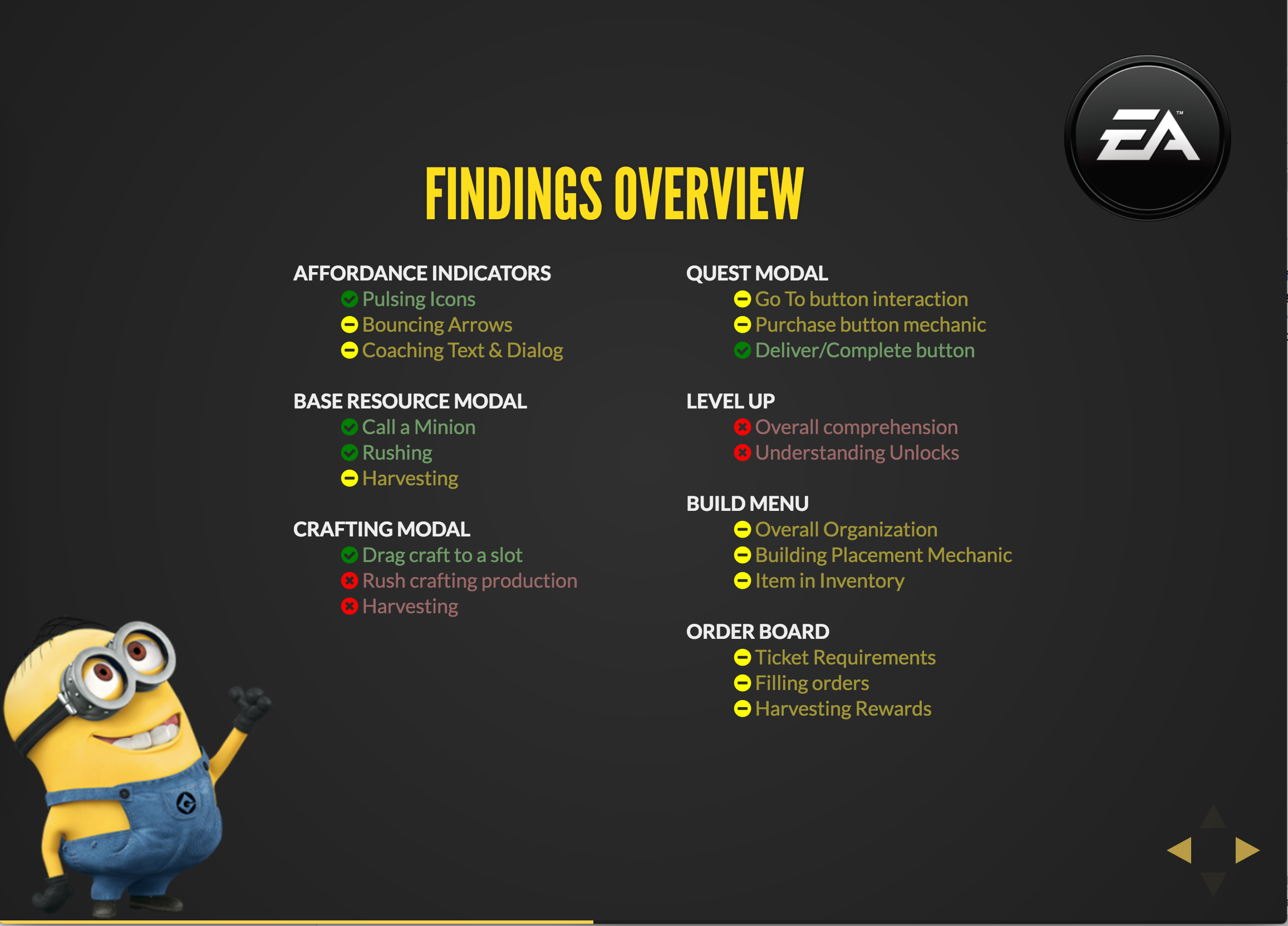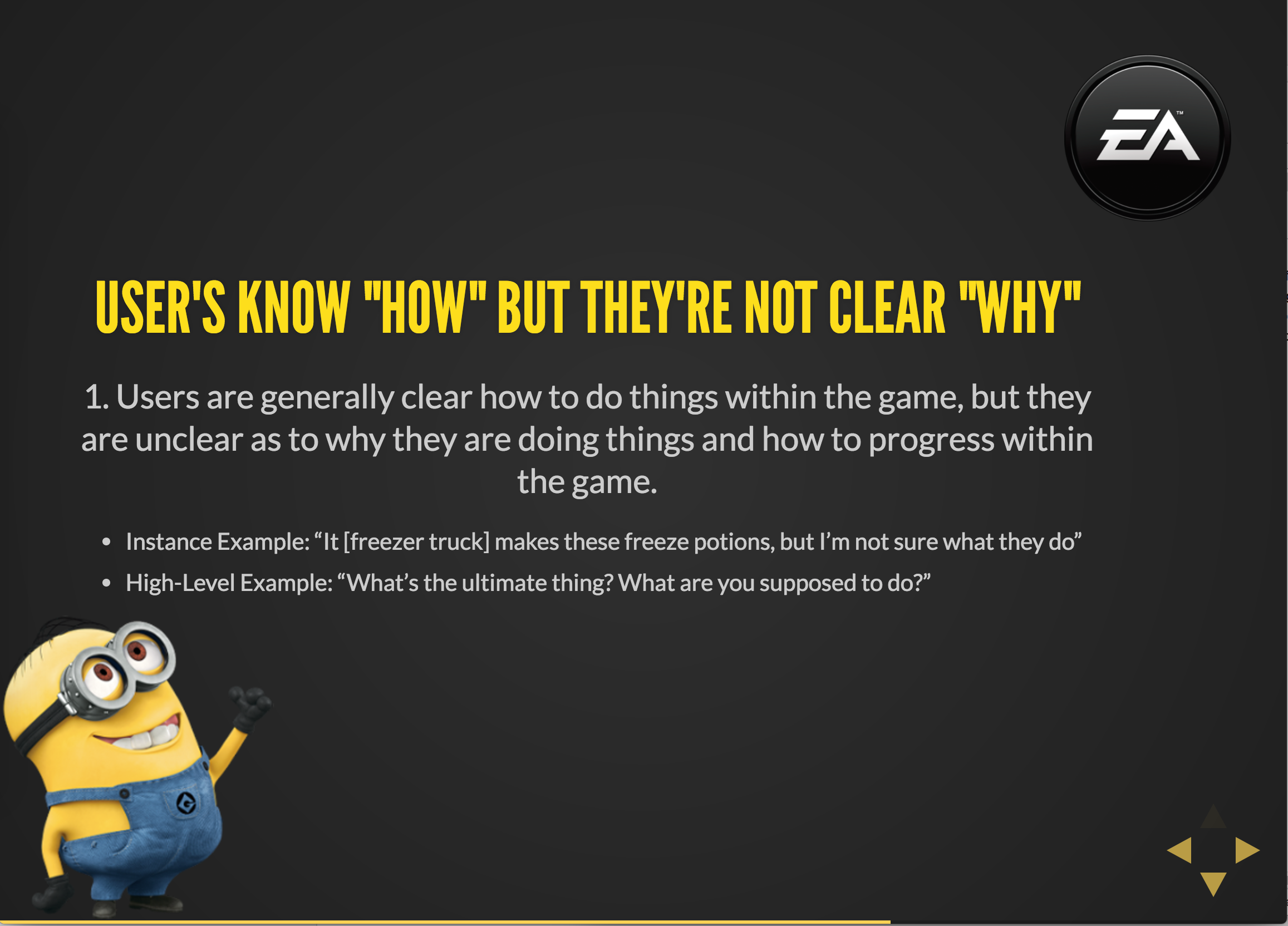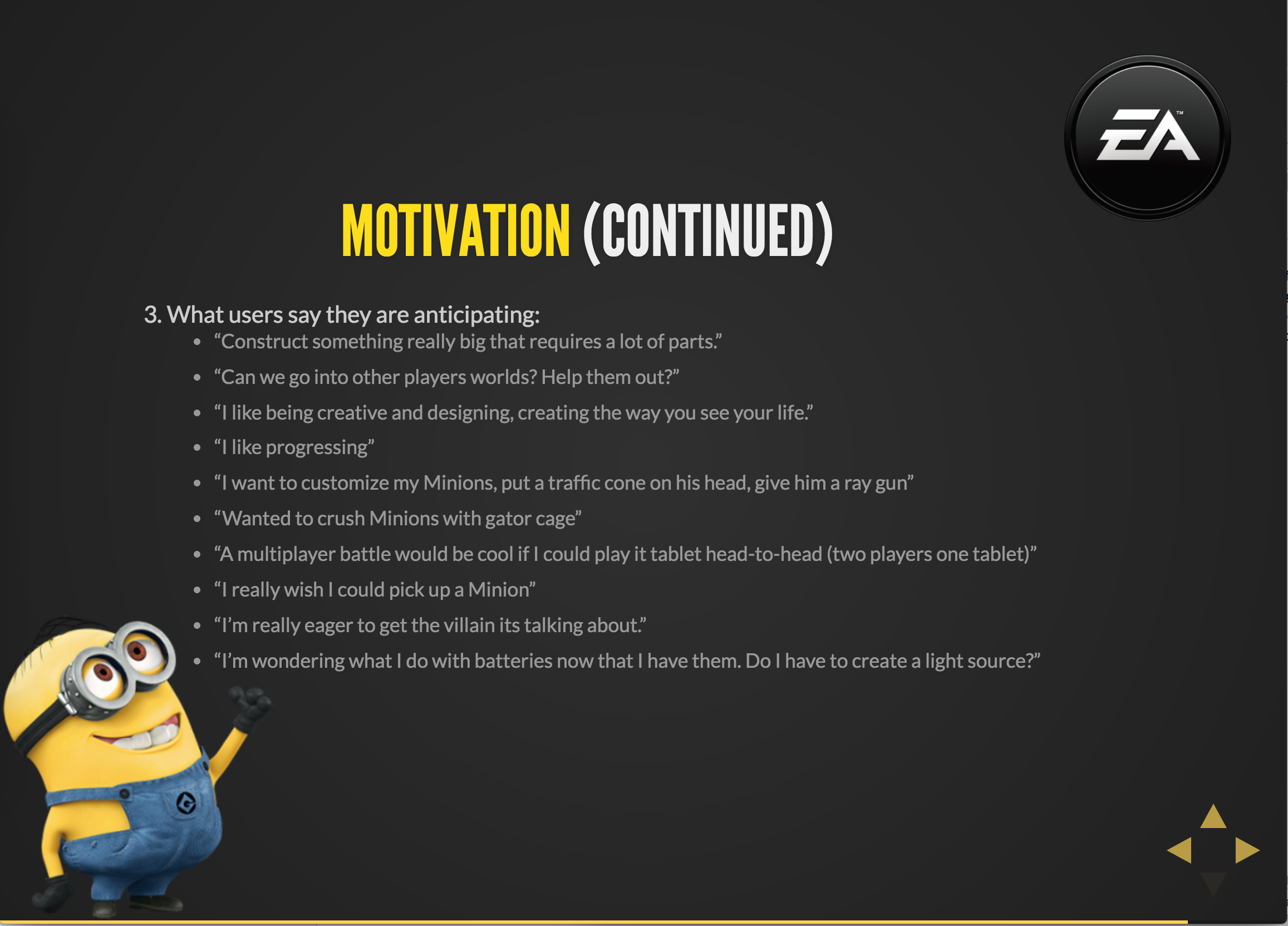 Play Testing Read-Out - The above shows a few slides from an interactive read-out that I created for stakeholders.
Minions Paradise | In-Game images